The Ice Storm Of The Century?
google.com, pub-2427795083793513, DIRECT, f08c47fec0942fa0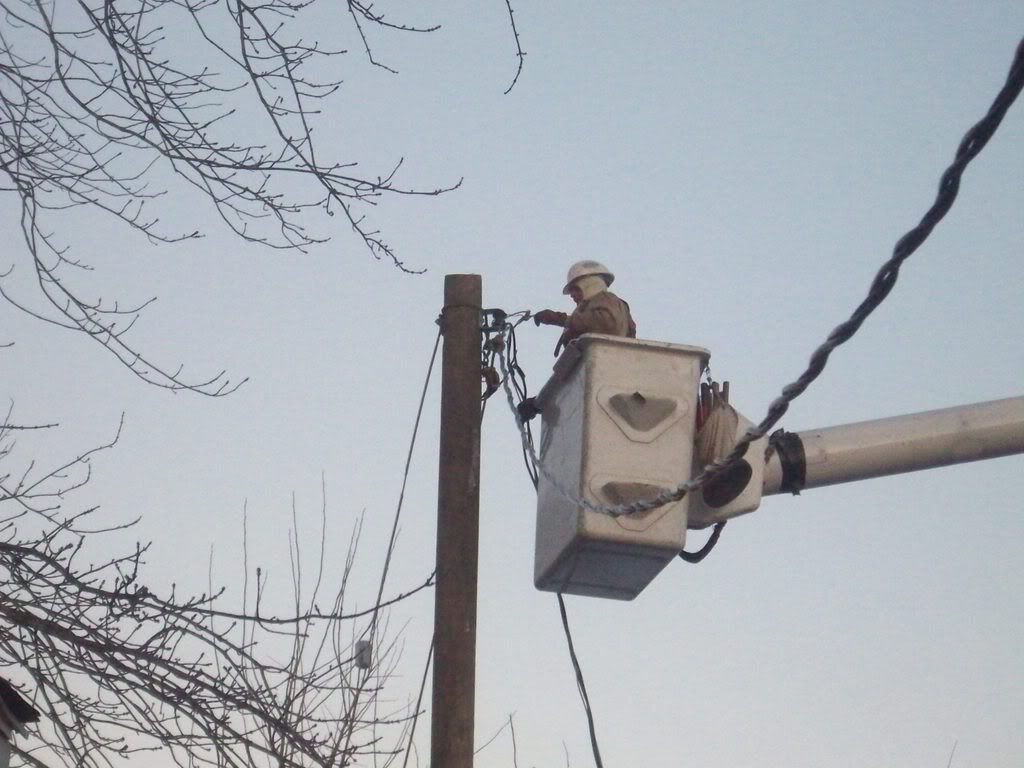 Wow what an ice storm and one over used catch phrase. I'm sure we all in the Tri-State area were effected by it in one way or another and here at Kick Acts, it wasn't any different. Al and I both lost power at our homes, so there weren't any updates for a few days. Well, now that the power is back on, the virtual presses here at Kick Acts are up and running again at full speed. So keep looking for new reviews/interviews and reports from all of us here at Kick Acts!! And remember , if you got a story to share, well, share it with us all and we'll put it up…OK?
I am including a photo of the utility worker that was hooking up my power line Wednesday afternoon so I could turn the heat back on. These guys worked and are still working 24/7 to restore power to everyone. These guys are heroes. Two thumbs up !!!
Let us know how you made it through the storm … OK?
chuck gee