What? Jesus? Eternal Life?
google.com, pub-2427795083793513, DIRECT, f08c47fec0942fa0
<
Let's talk about something very special and unique. That is

YOU

and

YOUR

eternal salvation. The following may be a little long, but it isn't going to last an eternity. However, whatever decision

YOU

make about

YOUR

life will last for an eternity.

YOU

may choose eternal life or eternal damnation. Only

YOU

can make that choice.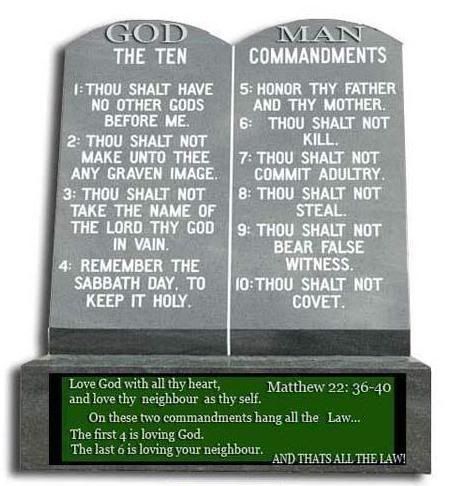 ….
..
..
The time of having to offer a sacrifice was over. No longer did lambs have to be slaughtered. God has sent His only begotten Son as the purest of sacrifices.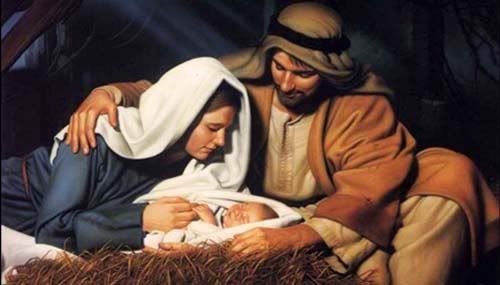 The Law (OT) was now over. It had prepared the way for the new (NT). There is no doubt that God's purpose in the birth of Jesus, God's only begotten Son, contains Jesus' planned death. Jesus came to die. Jesus was born as an infant so that he could be the perfect sacrifice for all the sins of the world. He had to be born of a virgin birth as not to inherit man's sin.
We live in a prideful and sinful world. It's full of greed, hate, segregation, racism, demonic forces, and so much more evil. The church (body of Christ) has dissension with-in the church. Walls have been built between different denominations because of by-laws (man-made rules). There are so many sinners' indulging in every imaginable aspect of sin. It's time for sinners, lukewarm Christians, and those that have turned their backs on God to change. It's time for revival in the Church and awakening of "God consciousness" in our nation!….
The world was once destroyed by flood. God has promised this time he would destroy the world by fire (Genesis 6-9, 2 Peter 3:7-13).
One day an Angel will place one foot on the sea and the other on dry land and lifting his hand to
Heaven, swear by Him that lives forever and ever, that "Time shall be no more"! (Revelation 10:5-6)..
..
Rev 6:1-8) I watched as the Lamb opened the first of the seven seals. Then I heard one of the four living creatures say in a voice like thunder, "Come!" I looked, and there before me was a white horse! Its rider held a bow, and he was given a crown, and he rode out as a conqueror bent on conquest.
When the Lamb opened the second seal, I heard the second living creature say, "Come!" Then another horse came out, a fiery red one. Its rider was given power to take peace from the earth and to make men slay each other. To him was given a large sword.
When the Lamb opened the third seal, I heard the third living creature say, "Come!" I looked, and there before me was a black horse! Its rider was holding a pair of scales in his hand. Then I heard what sounded like a voice among the four living creatures, saying, "A quart of wheat for a day's wages, and three quarts of barley for a day's wages, and do not damage the oil and the wine!"
When the Lamb opened the fourth seal, I heard the voice of the fourth living creature say, "Come!" I looked, and there before me was a pale horse! Its rider was named Death, and Hades was following close behind him. They were given power over a fourth of the earth to kill by sword, famine and plague, and by the wild beasts of the earth.
One day, each of us will stand before God Almighty, and be held accountable for everything we ever did or failed to do! There will be no respecter of persons.
WHAT THE BIBLE SAYS ABOUT SIN AND SINNERS..
……..

*God is holy and righteous (Rom. 1:17)*Man is sinful and his heart is evil (Gen. 6:5; 13:13; Jer. 17:9).
*All people know that God exists (Rom. 1:21)
*All people have sinned (Rom. 3:23a)
*All people are guilty before God (Rom. 1:18-3:8)
*Judgment is self-induced (Rom. 1:18-23)
*Sin dishonors God and contradicts His Holy character (Rom. 1:17)
*God will judge every person, Jew and Gentile (Rom. 2:5; 2:12-16)
*God never forgives any sin without full payment of the penalty for that sin (Rom. 3:25)
*Propitiation is the only saving solution to the fact of God's wrath against sin. Propitiation is the appeasement of divine wrath by a sacrificial offering. Sending Christ to die for our sins was God's amazing solution to the problem of how He could remain just (punish all sin) and still justify us (declare us perfectly righteous in His sight) (Is. 53:4, 5, 10, 11; Rom. 3:25)
*The gospel of salvation is a free gift that cannot be earned (Rom. 1:16, 17; 3:20, 23, 24, 28, 30; 4:5: 6:23)
*Saving faith can only come through hearing and believing the Bible's message about Christ (Rom. 1:16; 10:14-17)
*Justified means to be declared righteous in God's sight (Rom. 3:24)
*God imputes (imparts) righteousness to those who believe (Rom. 4:3, 4, 5, 8, 9, 10, 11, 22, 23, 24)
*Believers, who have been freely forgiven of sins because of Christ's work, will be given degrees of reward in heaven. This is according to their actions in this life; heaven is the eternal home of born-again believers (Rom. 3:21-26; Mth. 16:27; 25:31-46; John 5:29; Rom. 14:10-12; 1 Cor. 3:10-15; 2 Cor. 5:9, 10; Rev. 7:15-17)
*Those who reject Christ will be judged for their sins. The consequences of willful disobedience are horrible indeed. The Bible speaks of an endless, conscious torment in hell (Rom. 2:6; Rev. 20:10, 15)
Where is your heart? Are you living for Jesus? Are you ready should Jesus return NOW?
..
Jesus came as an infant so we would know that he feels everything we have felt. Every pain we have ever felt, he also has felt. In Hebrews 4:15 it says, "For we do not have a High Priest who cannot sympathize with our weaknesses, but was in all points tempted as we are, yet without sin." God wants us to know that he hurts as much as we do at the suffering of the innocent. Every time there is a tragic loss, God hurts. He came as an infant so we could know he feels every pain we have felt. Also, we must remember that God uses adversity to help us find our destiny. All through the Bible, people were led to their destiny through a loss or a tragic event in their lives.
….
Although Jesus done many things during his ministry, such as healing the sick, casting out demons, and raising the dead, he promised we would do even greater things just by believing in him. All of this leads to the fact that Jesus was born with one primary purpose:
To Call Sinners to Repentance (Luke 5:27-32)..
From Jesus' Birth to adult-hood, HE LED A SINLESS LIFE AND, YET WAS HUNG ON THE CROSS. THIS WAS NECESSARY TO PREPARE THE WAY FOR US TO HAVE A HOME IN HEAVEN
..
..
HE WENT THROUGH TORTURE, PAIN, AND SUFFERING BEYOND IMAGINATION. THAT IS HOW MUCH GOD LOVES US. THE PUNISHMENT AND CRUELTY HE ENDURED WAS BECAUSE HE TOOK THE SINS OF THE WORLD UPON HIMSELF. HE
NOW SITS AT THE RIGHT HAND OF THE FATHER INTERCEDING FOR US. PRAISE GOD!
TO CREATE US IN HIS IMAGE, AND THEN, TO GIVE UP HIS ONLY SON AS AN OFFERING BECAUSE OF OUR SINS. WHAT A GREAT GOD!
JESUS PAID THE ULTIMATE PRICE TO OFFER US SALVATION AND ETERNAL LIFE. WHAT WE HAVE TO DO IS BELIEVE IN JESUS AS THE ONLY BEGOTTEN SON OF GOD, BELIEVE IN HIS DEATH AND RESURRECTION, ASK GOD TO FORGIVE US OF OUR SINS, AND ACCEPT JESUS AS OUR PERSONAL LORD AND SAVIOR. WE MUST ADMIT WE ARE SINNERS AND ASK GOD TO TAKE AWAY OUR SINS, FILL OUR HEARTS WITH LOVE, AND LIVE FOR HIM THROUGH CHRIST JESUS. CHRISTIAN MEANS CHRIST LIKE. EACH AND EVERY DAY WE MUST STRIVE TO BE MORE LIKE HIM. YES, WE WILL FAIL! YES, SATAN WILL ATTACK US AND PLACE DOUBTS IN OUR MINDS! YES, SATAN WILL SEND TRIALS AND TRIBULATIONS! BUT, THE GOD WE SERVE WHEN THINGS ARE GOING GREAT, IS THE SAME GOD WHEN WE ARE IN THE VALLEY.
..
HE AROSE FROM THE DEAD AFTER THREE DAYS AND LATER ASCENDED INTO HEAVEN TO PREPARE A PLACE FOR US.
JESUS NOW WATCHES OVER THE HEAVENLY FATHER'S CHILDREN. JESUS BRINGS US HOPE, CHARITY, AND FAITH, THE GREATEST OF THESE BEING CHARITY (LOVE). HE GIVES US PEACE, A LOVING HEART, AND A CHILD LIKE FAITH. WHEN JESUS COMES BACK, IT WILL BE TO GATHER GOD'S CHILDREN.
WILL YOU BE ONE OF THE CHOSEN OR WILL YOU BE LEFT BEHIND? Your good looks, your deeds, your riches will not get you into Heaven. The only way is to accept Jesus as your personal Lord and Savior.




RECEIVING SALVATION AND ETERNAL LIFE IS SIMPLE. WALKING THE WALK IS THE DIFFICULT PART!..

Romans 3:23

For all have sinned and fall short of the glory of God Romans 5:12
Therefore, just as through one man sin entered the world, and death through sin, and thus death spread to all men, because all sinned..Romans 6:23
For the wages of sin is death, but the gift of God is eternal life in Christ Jesus our Lord
John 3:16
For God so loved the world that he gave his only begotten son. Who so ever believes in him SHALL NOT perish but have EVERLASTING life.

But God demonstrates His own love toward us, in that while we were still sinners, Christ died for us. Jesus loves you and me. He stands with his arms wide open to take us into his loving embrace.

No one can serve two Masters. If you do not serve God, then you serve Satan. God will not accept one if you are lukewarm. The scriptures tell us he will spew us out.

God came as a mortal man into this world. Jesus was a child born to a poor carpenter. But when he returns, he will return swiftly and mightily with the keys to Hades and Heaven. He will return King Of kings and Lord Of lords. He will be The Lion Of Juda.

Punishment in Hell..What are some of the things one can expect according to the Bible?

Smoke of their torment, no rest day and night, weeping and gnashing of teeth, Torment day and night without end,
Their worm doesn't die, and total separation from God.

What are some of the things that can send one To Hell?
Idolatry, adultery, prostitution,
Theft, impurity, witchcraft, dissentions, orgies, unbelief, sorcery, sexual immorality, homosexual offenses, abomination, and murder. The unforgivable sin is Blasphemy against the Holy Spirit…

We will all die. A physical death is something none of us can escape from. But, God has given us free will as to which we will serve. We can serve Him or Satan. God offers eternal life. Satan offers eternal damnation.

<
..
Those who refuse to accept Jesus as their Lord and Savior will be condemned to the pits of Hell for eternity.
..
The choice is YOURS alone! YOU decide! But, decide wisely. YOU will have an ETERNITY to determine if the short life you led is worth the torment, agony, and torture for all eternity. ..
Lucifer was the Anointed Cherub. Anointed means to be set apart for Gods Divine purpose. It also means "bestowal of Gods divine favor", and "appointment to a special place or function."
There was nothing and no one here before Adam and Eve.
God had given Satan a certain amount of power and authority. But he perverted that power. Lucifer wanted to exalt himself above God, rather than "just" being the Angel of God.
The angel Michael and his army defeated Satan and kicked him from Heaven. One Third of the angels were also removed from Heaven and became Demons. (Rev. 12:4-9)..
What looks good may not be good. Demons can appear as angels.
Satan was cast out of heaven after Adam and Eve were created, because God said the Creation was still "very good" on day 6 after man had been created.
Revelation 12:4-9 (King James Version) "And his tail drew the third part of the stars of heaven, and did cast them to the earth: and the dragon stood before the woman which was ready to be delivered, for to devour her child as soon as it was born.

And she brought forth a man-child, who was to rule all nations with a rod of iron: and her child was caught up unto God, and to his throne.
And the woman fled into the wilderness, where she has a place prepared of God, that they should feed her there a thousand two hundred and threescore days.
And there was war in Heaven. Michael and his angels fought against the dragon, and the dragon fought and his angels, and prevailed not; neither was their place found any more in heaven.
And the great dragon was cast out, that old serpent called the Devil, and Satan, which deceives the whole world. The devil was cast out into the earth, and his angels were cast out with him."
Lucifer became Satan, and the fallen angels became Demons. Many ask, "Why didn't God just destroy Satan?" The answer is, Sin had entered the world, and into the very nature of man through Adams transgression, then for God to destroy Satan, he would also have had to destroy the man he loved. But God had a better way. He had a way of Redemption.
And Christ the Redeemer was on His way!
Hell was not made for man. Hell was prepared for the devil and his angels. But those who do not receive Christ as their Lord and Savior will be sent to Hell, and have their part in the lake of fire.
Satan is "the god of this world" he " has blinded the minds of unbelievers, so that they cannot see the light of the Gospel of the Glory of Christ" ( 2 Corinthians 4;4)
Be as a roaring lion toward Satan when he attempts to tempt you or treat you like a pawn on a chessboard. However, be meek and mild as a lamb before God.
When Jesus returns, every knee shall bow before Him. From the weakest to the most powerful, from the poorest to the richest, Kings, Presidents, and Emperors will voice and admit the true fact that He is LORD!!!!And He is coming soon!!

Billions of Bibles have been published and distributed around the world. Millions of people regard it as the inspired Word of God. It's been one of history's most influential books.
Others believe it makes for nice reading similar to a novel. Regardless, the Bible is the top seller of all books and yet, the least read.
The bottom line is, I can not make you believe. All I can do is to perform my Great Commission. That is to spread God's Word every place I go.
Just remember!
….
Whenever I stumble or see only one set of footprints, that is because Jesus has lifted me up and carrying me!..
Like most guys, there are many times that I should not have it out of a situation alive. But. my God, my heavenly Father, had his hands upon me. Over 68,000 soldiers were killed in Vietnam. I was one of the few, one of the blessed that made it back alive. Glory be to God
..