John – Chapter 15
google.com, pub-2427795083793513, DIRECT, f08c47fec0942fa0
John – Chapter 15
The grapevine is prolific plant; a single vine that bears many grapes. In the Old Testament grapes symbolized Israel's fruitfulness in doing God's work on the earth (Psalm 80:8, Isaiah 5:1-5, Ezekiel 19:10-14). In the Passover Meal the fruit of the vine symbolized God's goodness to his people.
Christ is the vine, and God is the gardener who cares for the branches to make them fruitful. The branches are the true believers of Jesus Christ and they are fruitful. But, those that come unproductive, those who turn back from following Christ after making a superficial commitment will be separated from God. Unproductive followers, good as dead, will be cut off and tossed to the side.
Jesus makes a distinction between two types of pruning: (1) separating and (2) cutting back the branches. Fruitful branches are cut back to allow growth. In other words, sometimes God must discipline us to strengthen our character and our faith. Branches that don't bear fruit are cut off at the trunk because not only are they worthless, but they often infect the rest of the tree. People who no not bear fruit for God or try to block the efforts of God will be cut off from His life-giving power.
The only way to God the Father is to Repent and accept Jesus Christ wholeheartedly as your Lord and Savior. To accept and ask Jesus into your heart simply because of the moment mean an individual is not truly saved. Becoming a Christian and asking Jesus into your heart is so easy to do. But, it is a life changing experience. All old things are passed away such as: drugs, alcohol, profanity, hatred, adultery, disobedience to the Ten Commandments, and etc. The love of God and the peace, joy, comfort, and love of Jesus will fill you. Fruit is not limited to soul winning. Answered prayer, joy, and love are mentioned also (Galatians 5:22-24, 2 Peter 1:5-8).
Remaining in Christ means (1) believing that he the Son of God (1 John 4:15), (2) receiving him as your personal Savior and Lord (John 1:12), doing what God says (1 John 3:24), (4) continuing to believe the Gospel (1 John 2:24), and (5) relating in love to the community of believers, Christ's body (John 15:12).
Many people try to do well and follow their conscious. However, you could be one of the best people anyone could meet. You can show everyone respect, not talk about anyone, donate to charities, and even go to church. But, if you have not sincerely asked Jesus to become your Lord and Savior, YOU WILL NOT GO TO HEAVEN.
When a branch (Christian) bear much fruit, God is glorified, for daily He sends rain and sunshine to make the crops grow (Holy Spirit). He constantly nurtures each tiny plant and prepared it to blossom. What a moment of glory for the Lord of the harvest when the harvest is brought into the barns, mature and ready for use (individuals becoming Christians)!
When things are going well, we feel elated. When hardships come, we sink into depression. But true joy transcends the rolling waves of circumstance. Joy comes from having a true, consistent, personal, and loving relationship with the Lord. When our lives are intertwined with his, he will help us through adversity without sinking into debilitating lows and manage prosperity without moving into deceptive highs. The joy of living with Christ daily will keep us levelheaded, no matter how high or how low our circumstances.
We need to love each other as Jesus loved us. He gave his life for each of us. He already paid the price. All we have to do is accept. Because Jesus is Lord and Master, he has every right to call us his servants. Yet, he calls us his children, sons and daughters, and friends. Christians will receive plenty of hatred from the world.
Jesus uses two names for the Holy Spirit – Counselor and Spirit of Truth. The Counselor helps, encourages, and strengthens the work of the Spirit. The Spirit of Truth points to the teaching, illuminating, and reminding work of the Spirit. The Holy Spirit ministers to both the head and the heart. Both which are extremely important.
God Bless you. If you are not a Christian, I can show you the way.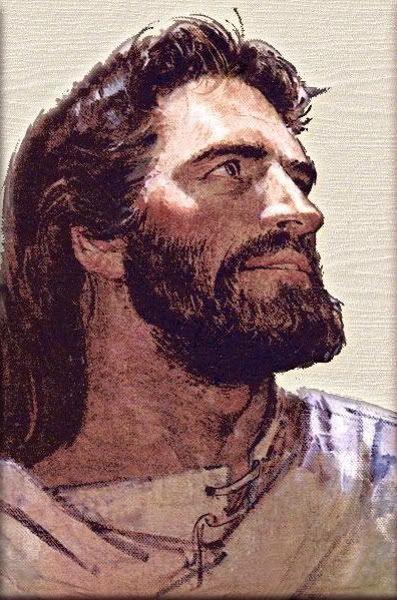 Jesus Loves You!