Posts tagged "religion"
google.com, pub-2427795083793513, DIRECT, f08c47fec0942fa0
I wish that quote was mine but it isn't.  In fact, why do we even need to use a quote like that today?
Because over our morning coffee or our commute to work, a false ideology is wiping out people. Oh ISIS isn't the only ones doing it. It's everywhere. But they are currently the ones that have floated to the top of the cesspool of a long list of evil in this world. It doesn't make any sense to me. We are all part of this huge planet and yet we still can't get along. Most of us hurt instead of heal.We fight with our families, our neighbors, our co workers, the people in traffic, etc. The list goes on and on. Then our world leaders, who are in place to protect us, fight with other world leaders. Like I already said. It just doesn't make any sense. And why do we do it? I dunno. I don't have the answers. It will be easy for some to say, it's Man's "Sin Nature". But in reality. That ideology is no different in some aspects as the ISIS beliefs are. Believe like we do or else. When our kids were young, a neighborhood bully was making his rounds. Our son may have been 10 at the time said to me as I was reluctantly showing him how to fight back  said "Dad, I only want to play"…
Speaking of a kid that only wanted to play.
In the story below instead of playing with other kids, She set herself on fire to keep from being raped…
Once again, why does this happen and why do we continue to allow it? No easy answers but it's got to stop…Agree?
an excerpt:
"Yasmin, 16, who feared another rape, wanted to make herself undesirable, so she doused herself with gasoline and lit a match. Badly burned, she is in a German hospital facing more than 20 surgeries.
"Now she looks like a zombie, and children cry when they see her," Kizilhan said. "It is so difficult to see what the fire did to her."
Here is the complete story and what some kind people are doing to help.
(click link)
[fts_facebook id=kickacts posts=5 posts_displayed=page_only type=page]
google.com, pub-2427795083793513, DIRECT, f08c47fec0942fa0
Blackie Lawless makes some good points in this interview. He is not a bible thumper. I am sure many of us have been where he has been in his thoughts and thinking too. Even heavy metal guys need a foundation!
From Blabbermouth:
How Blackie Lawless's Faith Affected Making Of W.A.S.P.'S "Golgotha"
"When we say 'religion,' we kind of use that as a general term, and when people have the resistance that they have to it, they have every reason to feel that way. That's part of what drove me away — the indoctrination of men that I received; it's man's indoctrination. Now, from my perspective, my faith is based on Jesus Christ and the Bible — nothing more, nothing less.
"I don't want to hear anybody telling me their ideas or their interpretations or interjections of what they've put into the Bible, like telling me I can't eat meat on Friday, or I got to go and worship somebody's old dead bones somewhere. That's not in my Bible. There's a lot of it. Every organized religion has it, every organized faith has it. That's not where I'm coming from."
Read more at http://www.blabbermouth.net/news/how-blackie-lawlesss-faith-affected-making-of-w-a-s-p-s-new-album-golgotha/#GVrI0SW7cWTpbX7t.99
google.com, pub-2427795083793513, DIRECT, f08c47fec0942fa0
They also promise to kill anyone trying to protect Pamela Geller. They promise to kill her for having the "draw the prophet muhammad" contest in Texas in which two radical islamic nutjobs tried to shoot up over it. Fortunately for us, it was in Texas. Hell, babies born there are given a gun before they get their baby teeth in! Good riddance to those two. But…
If the isis statement is for real…WE need to do something about it. It needs to stop. American citizens need to protect themselves from acts of violence including these. I am not sure our government is going to do anything since our prez. hasn't mentioned much about it. It's as if he wants the weeds to grow! We can't let the weeds take over the garden.. So it's up to us as citizens. Protect yourself. Get good training. Know what to look for and how to act or react.
ISIS POSTS WARNING: "We Have 71 Trained Soldiers in 15 States" – NAMES 5 TARGETS | The Gateway Pundit
related article:
Categories: General Tags: california, cult, Illinois, isis, maryland, michigan, pamela geller, religion, terrorists threats, the gateway pundit, U.S.A., virginia
google.com, pub-2427795083793513, DIRECT, f08c47fec0942fa0
You may not be a fan of fox news but put that aside for a moment and watch this interview. This muslim does actually say that muslim law is above all laws and should dictate our every day lives. He also goes on to say that if you break a muslim law whether you are a muslim or not (meaning Christian or other wise) you should be put to death.
This crap is way out of hand and needs to be stopped. Where are our Leaders??? Someone needs to say enough is enough. Live here and live in peace. But according to this idiot, it's muhammad way or the highway so to speak. I used to say it's coming folks. But after the incident in Texas. It's here. 🙁
for more click <HERE>
Related stories:
What one pissed off American Vet said about isis. click <HERE>
google.com, pub-2427795083793513, DIRECT, f08c47fec0942fa0
 How we doing on our New Year's Eve Resolutions?
Listen to Tony's new Message!
It contains, hope, peace, and resolution for a hurting world and great music too!
Its' the fastest 30 minutes in radio! 
 
LINK: The Naked Adam Show
google.com, pub-2427795083793513, DIRECT, f08c47fec0942fa0
Two Prayers
"Lord, protect me from my neighbor; he is evil and not saved, keep him away from me"
"My neighbor is quiet and shuns me; (I wish we could be friends)"
"Lord, you have saved me from the world, therefore the world I will stay away from"
("I sure could use a kind word today; I've had a really bad day")
"Lord, only allow other believers like minded like me to talk to me, I promise not to associate with anyone else that's unclean or unrighteous…"
"My neighbor doesn't speak to me and turns away when I say "Hello"; (I hope I haven't offended him)"
"Lord, look at the foolish sinner, I'm glad I'm not like him or his family"
"I'm so sick and tired of this, I've tried it this way so many times and it never works, what else can I do, (will someone please help me?")
"Lord, you have surely blessed me and cursed the wicked, I have plenty to eat, shelter and the bills are all paid, I think my neighbor just had their utilities turned off, maybe next time they'll learn to pay the bills on time"
"Kids, the electric company is having problems again so we are eating at the soup kitchen until it comes back on, we may have to stay there a couple of days too" ("I just needed $70.00 more dollars until payday to keep the lights on, Dear Lord were can I get that kind of money?")
"Lord, thank you for this brand new nice warm coat"
"Kids, put on a couple of your shirts to keep warm. I know these aren't gloves, but your socks will keep you hands warm too" (I wish I had a few extra dollars for gloves and hats)
"Lord, thank you for this nice warm car you have provided for me, look my wicked neighbors, they have to wait on the bus, ha-ha"
"I know it's cold kids, but the store is just a few blocks down the road", (I wish someone would stop and give us a ride")
It's the Lord's Day, I'm going to church, look at them, they should be going too but they would rather stay home, Lord they are lazy"
I know my kids need Jesus but "God"; I don't have a ride…
Which prayer is yours?
Copyright © 2007 Chuck Gee
Feel free to use this for free but include my e-mail address chuck@kickacts.com on all postings or publications…
google.com, pub-2427795083793513, DIRECT, f08c47fec0942fa0
In the vintage fashion of the  late 70's with the "Hey Iran" and the "Ayatollah can kiss my assoholla" slogans, it's time we adopted a new one for modern times. Let's show these extreme groups that America has Americian pride!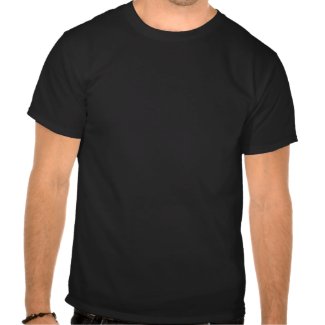 islam is tha bomb shirt
by
KickActs
Check out other Religion T-Shirts at
zazzle.com
Islam is the bomb hat
by
KickActs
Design your own trucker hat
at zazzle.com.
google.com, pub-2427795083793513, DIRECT, f08c47fec0942fa0